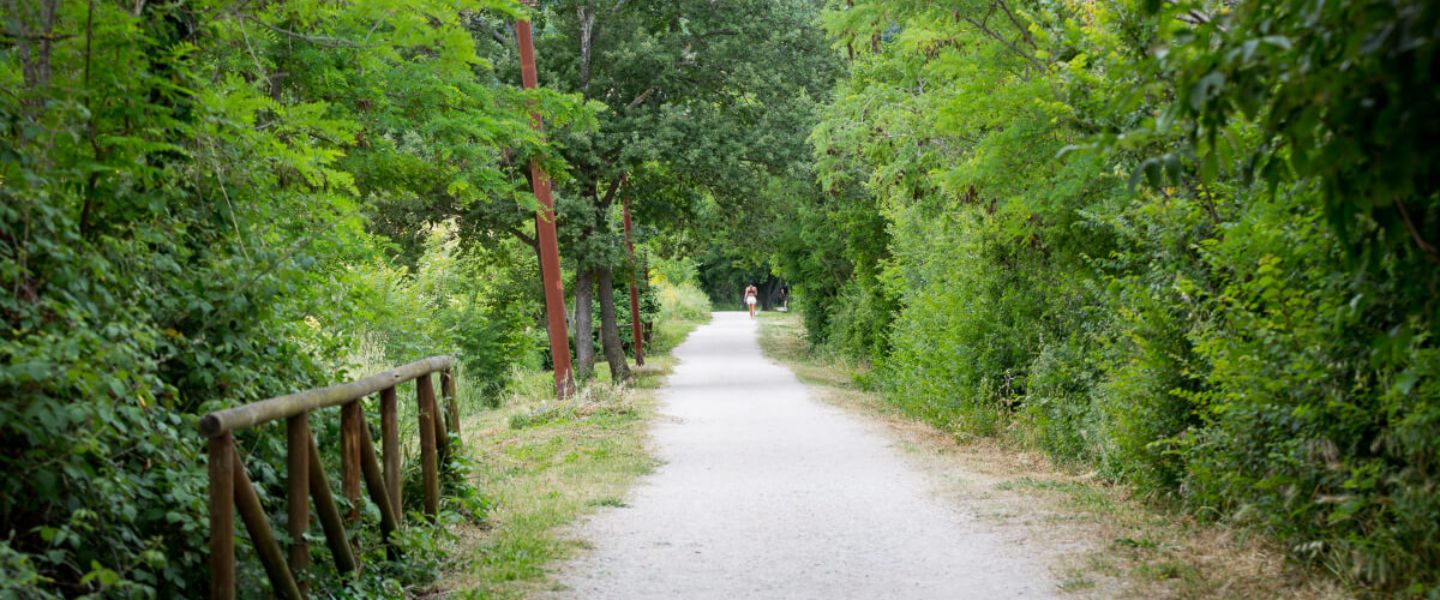 Ausa - Laiala - Railway Path
Thematic itinerary n. 4 of the Walk of the Titano
This route is the only non-ring thematic itinerary and develops between the municipalities of Serravalle and Domagnano, with the aim of telling the vicissitudes of the ancient Biancazzurro (whiteblue) train and unifying Ausa Park and Laiala Park.
Starting from the old Dogana station you can reach Serravalle, initially by following the path that the tracks used to occupy, inside Ausa Park, and skirting the stream on the side of Cinque Vie locality, on a new trail, surrounded by trees, countryside and old oaks.
Afterwards, by crossing Laiala Park you will reach Domagnano passing through the ancient way of the railway, already existing and now a pedestrian and cycle path.
Practical information
Length of the route: approx. 7,3 kilometres
Walking time: 2 hours 30 minutes
Difference in altitude: 220 metres (minimum altitude 68 metres a.s.l., maximum altitude 288 metres a.s.l.)
Difficulty: easy (a few short sloping stretches)
===============
Tourist attractions nearby
47890 Repubblica di San Marino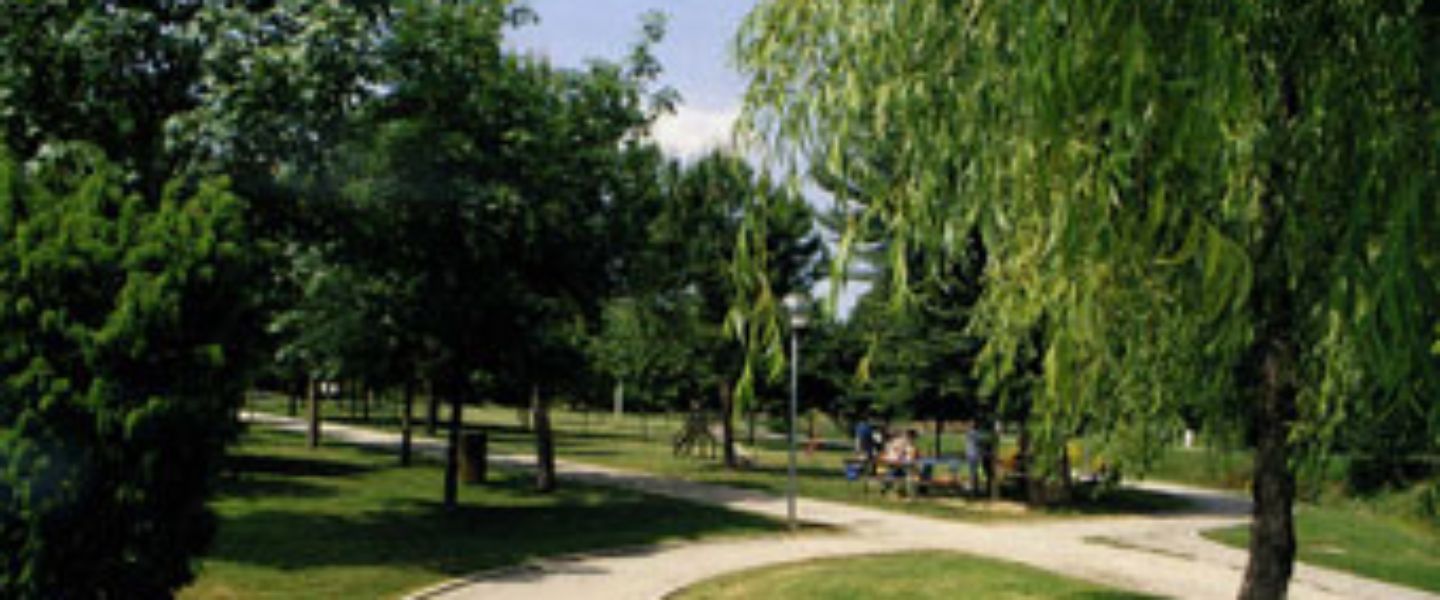 Via Consiglio dei Sessanta - 47891 Dogana, San Marino
Via Quattro Giugno - 47899 Serravalle, San Marino