Third Tower "Montale"
The smallest Tower but the one with the most important strategic role
The Third of the three Towers
San Marino has three Towers: the Guaita, the Cesta and the Montale.
The Third Tower is connected to the other two by a long wall and, in medieval times, it played a strategic role in the defence of the city. It is, in fact, located in the best lookout position because it was built away from the old city centre, immersed in the wood that surrounds it.
Inside and out
This fortification, like the other two, is a pentagonal building restored several times over the centuries until 1935, the year of the last restoration.
Once you have gone through the entrance gate, which is the only way in and out, there is an 8-metre-deep prison called "the bottom of the Tower" where the prisoners were kept.
The Montale is probably the least known fortification in the city of San Marino due to its isolated position but, despite this, it remains an essential part of our understanding of the history and evolution of the Republic.
===============
Tourist attractions nearby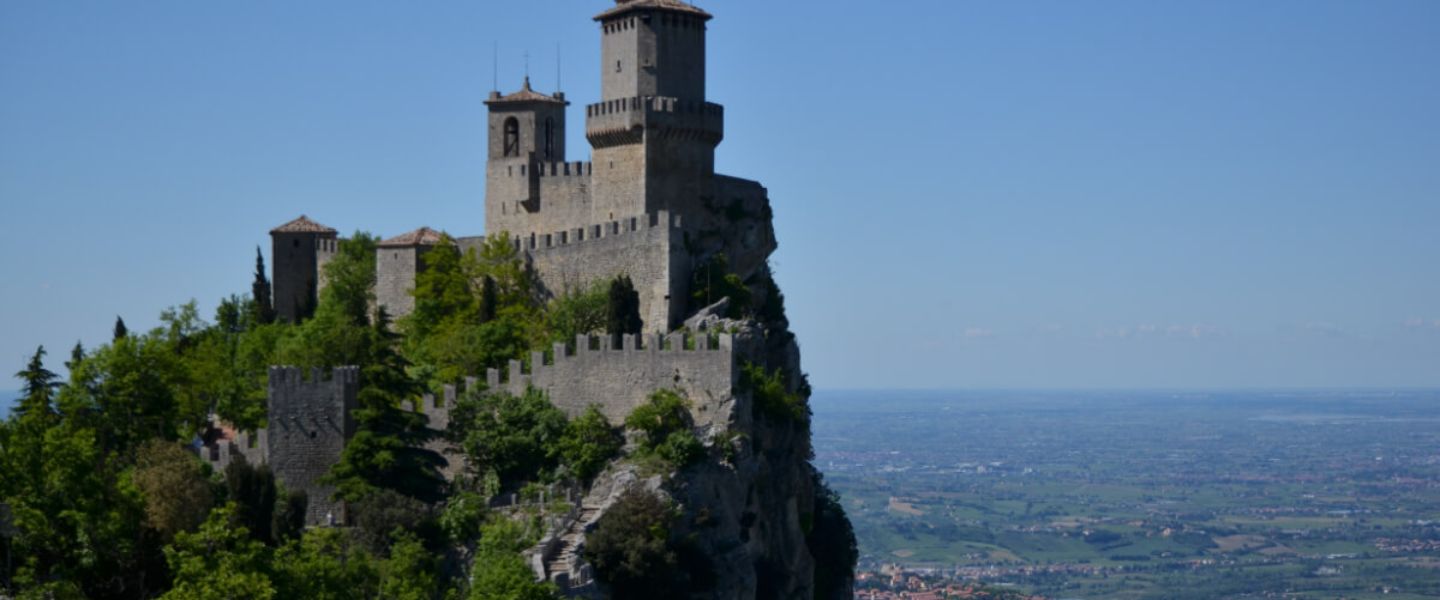 Salita alla Rocca – 47890 Città di San Marino, San Marino
Salita alla Cesta – 47890 Città di San Marino, San Marino
Piazza Grande - 47893 Borgo Maggiore, San Marino