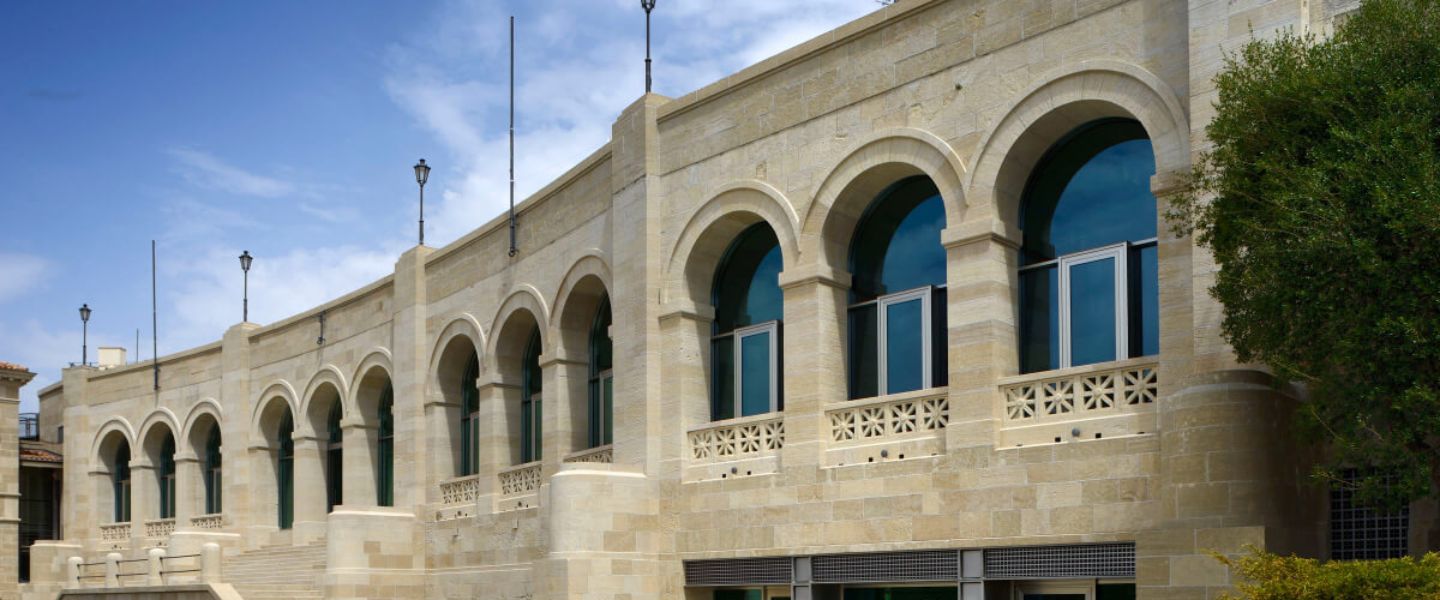 San Marino National Gallery
A treasure of more than a thousand artworks
Where is the Art Gallery?
The Gallery is located in the Logge dei Volontari, a magnificent building built in the late 1930s and refurbished for the occasion.
Getting there couldn't be easier because it is located right in the historical centre of San Marino.
What is kept inside?
The collection is made up of works of art and books of modern art from the second post-war period to the '70s.

The works are divided by theme into three different rooms:
the first room called "Reality and Abstraction" is populated by historical compositions that speak of political and social events of the second post-war period. Some names? Renato Guttuso, Renato Birolli, Corrado Cagli, Emilio Vedova, Achille Perilli and Marina Busignani Reffi
the second room called "Experimental Languages" where photographs and paper drawings are treasured
the third room called "Traversing History" brings together works of artists who, since the 1970s, have dedicated themselves to painting. It includes artists such as Enzo Cucchi, Sandro Chia, Gilberto Giovagnoli, Luigi Ontani and many others
Logge dei Volontari, Giardino dei Liburni – 47890 Città di San Marino, San Marino
From 2 January to 4 June and from 4 September to 31 December: 9.00-17.00. From 5 June to 3 September: 9.30-18.30. Closed on 25 December and 1 January.
Full price € 6.00 per person valid for admission to two museums of your choice; reduced price € 4.00 per person valid for admission to two museums of your choice groups of more than 25 people school groups over 65 children and teenagers from 6 to 18 years university students upon presentation of a card; tombined museum pass ticket full price € 8.00 per person for admission to Tower I, Tower II, Public Palace (if open), State Museum, Pinacoteca San Francesco, National Gallery, Museum of Stamps and Money; reduced combined museum pass ticket € 6.00.
buy your ticket
Information on National Museums Tickets
The National Museums include: First Tower, Second Tower, Public Palace, State Museum, St Francis Museum, National Gallery, Stamp and Coin Museum during opening hours to the public. Times may vary, even without notice. It is recommended to contact the Cultural Institutes to check the opening hours.

Reduced ticket
• children and teenagers aged 6-18
• university students showing their card
• adult senior aged over 65
• organized school groups
• organized groups of more than 25 people
The Cultural Institutes may verify the requirements for the reduction.
Free entry
• children under 6
• disabled visitors and their accompanying carers
• ICOM members showing their card
• journalists showing their card
• San Marino citizens and residents with ID
• San Marino University students showing their card
===============