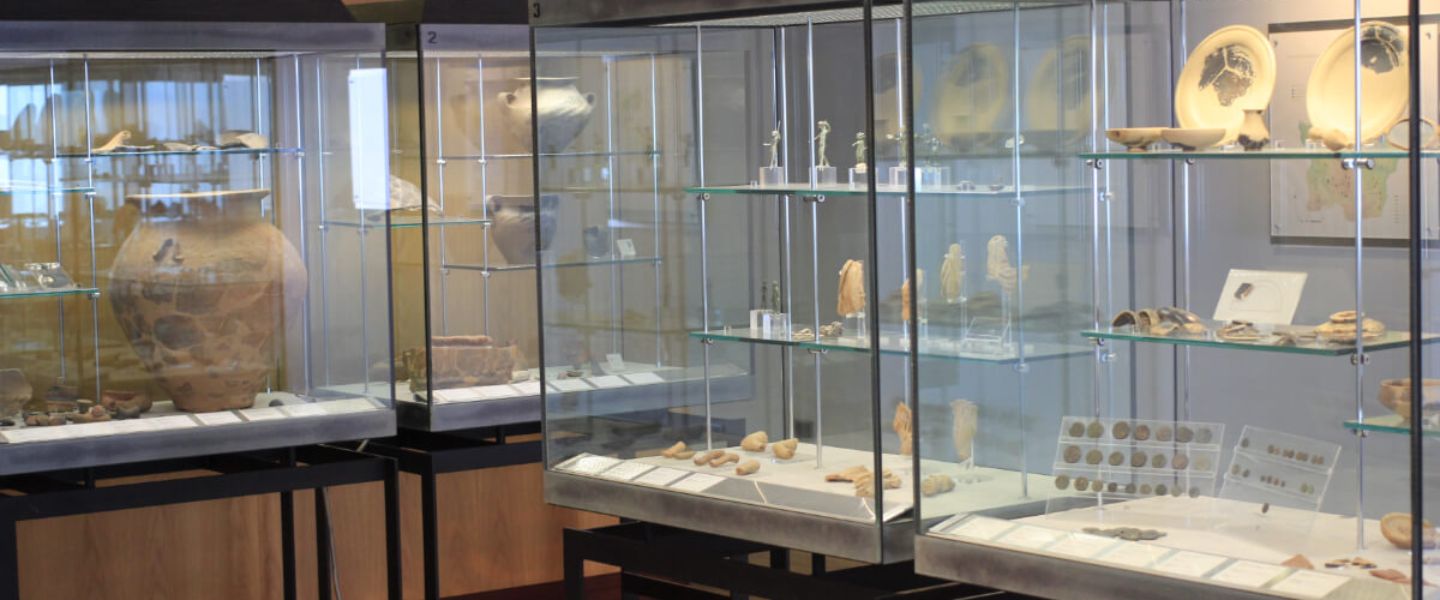 State Museum
A collection of archaeological and artistic records linked to the history of San Marino
Where is the State Museum?
The State Museum is located in Palazzo Pergami Belluzzi in Piazzetta del Titano.
What is kept in the State Museum?
The museum holds about 5000 pieces of artistic, archaeological and numismatic interest. Many of these hail from the Republic itself and document its history.
The wealth of this collection also derives from numerous donations from all over the world. Primarily from the Italian Count Luigi Cibrario who donated his antiquarian book collection.
Following him, many other donors added volumes to the government Library.
Exhibits are organised on four floors:
ground floor: Archaeology of the Territory
first floor: Republican Art
second floor: Art donations
first basement floor: Archaeological Donations and Numismatics - Sammarinese Medals
The second basement floor holds temporary exhibitions and conferences.
Piazzetta del Titano, 1 – 47890 Città di San Marino, San Marino
From 2 January to 4 June and from 4 September to 31 December: 9.00-17.00. From 5 June to 3 September: 9.30-18.30. Closed on 25 December and 1 January.
Full price € 6.00 per person valid for admission to two museums of your choice; reduced price € 4.00 per person valid for admission to two museums of your choice groups of more than 25 people school groups over 65 children and teenagers from 6 to 18 years university students upon presentation of a card; tombined museum pass ticket full price € 8.00 per person for admission to Tower I, Tower II, Public Palace (if open), State Museum, Pinacoteca San Francesco, National Gallery, Museum of Stamps and Money; reduced combined museum pass ticket € 6.00.
buy your ticket
Information on National Museums Tickets
The National Museums include: First Tower, Second Tower, Public Palace, State Museum, St Francis Museum, National Gallery, Stamp and Coin Museum during opening hours to the public. Times may vary, even without notice. It is recommended to contact the Cultural Institutes to check the opening hours.

Reduced ticket
• children and teenagers aged 6-18
• university students showing their card
• adult senior aged over 65
• organized school groups
• organized groups of more than 25 people
The Cultural Institutes may verify the requirements for the reduction.
Free entry
• children under 6
• disabled visitors and their accompanying carers
• ICOM members showing their card
• journalists showing their card
• San Marino citizens and residents with ID
• San Marino University students showing their card
===============