The Walk of Saint Marinus
Peregrinatio Sancti Marini

PEREGRINATIO SANCTI MARINI
The Walk of Saint Marinus

It is said that the Republic of San Marino was founded by a Dalmatian stonecutter named Marinus, who arrived in the Italian peninsula to work as a stonecutter in ancient Rimini, and then moved to Mount Titano, where his earthly existence ended.

In his life, in addition to becoming a Christian deacon, he did holy works and founded a community of his disciples, leaving them free from any earthly dominion, because they were faithful only to the laws of God. Thus, thanks to Marinus, now Saint Marinus, the first San Marino community was born which, over the centuries, managed to survive and establish itself as free and independent.

This pilgrimage wants to retrace the steps of that Saint who taught us to be free because we were "submissive" only to God's will, and showed us the way to find true happiness in life, in sharing with brothers.
FIND OUT THE 4 PATHS WITH ALL THE DETAILS AT THE BOTTOM OF THE PAGE
===============
Tourist attractions nearby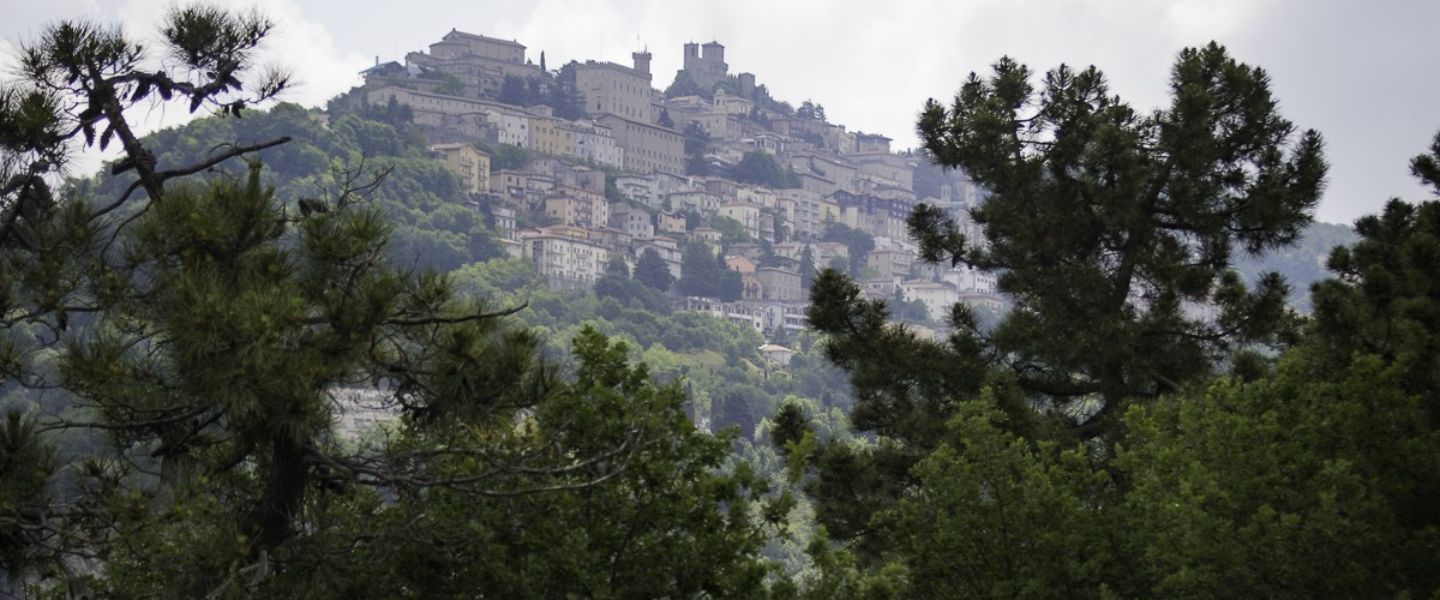 Useful services, credentials, stamps and certificates
Rimini - Santo Marino, Poggio Berni (RN)
Largo Antonio Gramsci, 1 - 47921 Rimini RN
Santo Marino (RN) - San Marino Città (RSM)
Via S. Marino - 47824 Poggio Torriana RN